RATED BUILDERS LONDON
London Builders
020 805 040 86
Recommended Builders
020 805 040 86
FULL HOUSE RENOVATION LONDON
020 805 040 86
PROFESSIONAL DESIGN AND PLANNING
Best Builders
020 805 040 86
HOUSE EXTENSION LONDON
Rated Builders
Quality Home Builders in London
Are you considering building your dream home in the heart of London? The city's unique charm, rich history, and modern amenities make it an ideal location for settling down.
However, finding the right home builder in such a thriving metropolis can be daunting. You want a builder who can transform your vision into reality with precision and expertise.
Quality home builders in London offer expertise, precision, and the ability to bring your dream home to life. Whether you desire classic elegance or modern flair, these reputable builders can transform your vision into a tangible sanctuary in this vibrant city.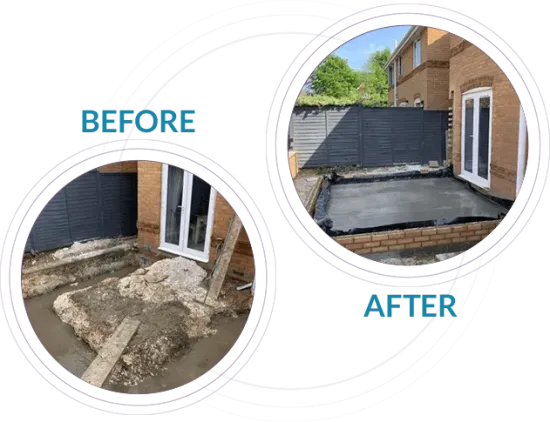 How to Find Quality Home Builders in London
If you plan to build your dream home in the bustling city of London, finding the right home builder is crucial to ensure a smooth and successful construction process.
Here, we will guide you through the process of finding quality home builders in London.
Define Your Requirements and Budget:
Before you begin your search, determine the specific requirements for your new home and set a realistic budget. Knowing what you want will help you narrow your options and focus on builders who align with your vision and financial constraints.
Research Local Home Builders:
Start by researching reputable residential builders in London. Check their websites, portfolios, and social media presence to understand their expertise and style.
Check Credentials and Licensing:
Ensure that any home builder you consider is appropriately licensed and has the necessary certifications. Verify their credentials to ensure they meet industry standards and comply with local building regulations.
Request Quotes and Estimates:
Contact the shortlisted home builders and request detailed quotes and estimates for your project. Compare the costs, scope of work, and timelines each builder provides. Be wary of significantly lower quotes, indicating subpar materials or quality.
Visit Previous Projects:
Visit homes or properties completed by the builders on your list. This firsthand inspection allows you to assess the quality of their work and get a feel for their construction style and attention to detail, offering inspiration for custom home design ideas in London.
Evaluate Communication and Customer Service:
Effective communication is crucial throughout the building process. Pay attention to how responsive and transparent each builder is during initial interactions. Choose a builder who listens to your ideas, communicates clearly, and values customer satisfaction.
DO YOU HAVE ANY QUESTIONS?
FEEL FREE TO CONTACT US!
CALL US: 02080504086
Rated Builders London- Our Recent Projects
This error message is only visible to WordPress admins
There has been a problem with your Instagram Feed.
Benefits of Hiring a Quality Home Builders in London
Hiring a reputable home builder brings many benefits that can ensure your dream home becomes a reality.
From superior craftsmanship to efficient project management, here are some of the key advantages of entrusting your home-building project to a reputable and experienced builder:
Quality Workmanship:
Reputable luxury house builders in London have a proven track record of delivering high-quality construction. They use top-notch materials and employ skilled craftsmen to ensure that your home is built to last.
Expertise and Experience:
With years of experience, reputable builders have the knowledge and expertise to handle complex construction challenges effectively. Their experience allows them to foresee potential issues and find practical solutions, saving you time and money.
Customisation Options:
You'll have the flexibility to choose floor plans, finishes, and features that match your preferences and lifestyle.
Transparent Pricing:
Reliable home builders provide detailed and transparent pricing upfront. They won't surprise you with hidden costs or unexpected fees, giving you peace of mind and confidence in your budget.
Efficient Project Management:
Reputable builders have well-established project management processes, ensuring the construction progresses smoothly and adheres to timelines. They'll inform you about the project's progress, milestones, and potential delays.
Compliance with Building Codes:
Building a home involves guiding through different building codes and regulations. A reputable builder will be well-versed in local codes, ensuring that your home meets all the necessary requirements and passes inspections seamlessly.
Warranty and Support:
Choosing a reputable builder often comes with a warranty on their quality and materials. This warranty can reassure you that any post-construction issues will be promptly addressed.
Stress Reduction:
Building a home can be daunting, but much of the stress is alleviated with reputable London builders handling the process. Their professionalism and attention to detail will give you the confidence that your dream home is in capable hands.
Tips from Rated Builders London
We hope this post on how to find quality home builders in London will be resourceful for you.
By defining your requirements, conducting thorough research, and considering testimonials and references, you'll be better equipped to find quality home builders who will turn your dream home into a reality.
Selecting reliable builders in London is crucial to creating a home that embodies your taste and personality. At Rated Builders London, we grasp the importance of comforting and tranquil living spaces.
With extensive experience in the industry, we have established ourselves as the premier builders in London, providing top-notch and cost-effective services.
Whether a new construction project or a refurbishment, we tackle each undertaking with an unwavering focus on precision and finesse.