RATED BUILDERS LONDON
London Builders
020 805 040 86

Recommended Builders
020 805 040 86
FULL HOUSE RENOVATION LONDON

020 805 040 86
PROFESSIONAL DESIGN AND PLANNING
Best Builders

020 805 040 86
HOUSE EXTENSION LONDON
Rated Builders
Finding Good Builders in London: A Comprehensive Guide
The world of construction can be a labyrinth of decisions and details. Choosing the ideal London building contractor becomes your first and most critical step. This choice can significantly impact the execution of your project, from the initial idea to the final brick.
At Rated Builders London, we're dedicated to helping you make an informed choice by connecting you with top industry professionals.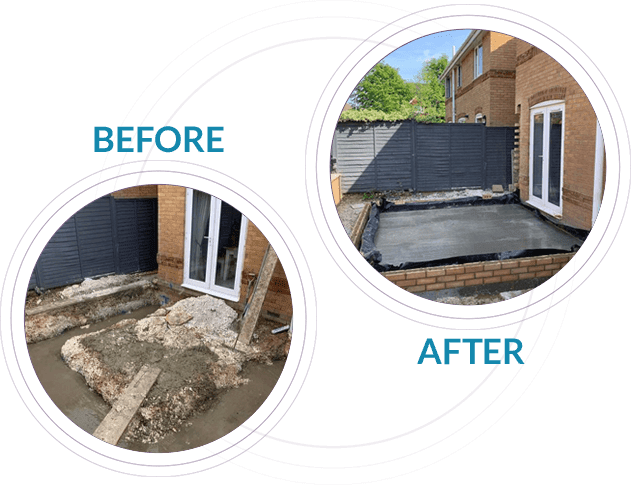 A Deep Dive into the Role of a Building Contractor
The term 'building contractor', often interchangeably with 'general contractor', represents a professional responsible for managing a construction project. This person or entity takes charge of obtaining necessary permits, sourcing appropriate materials, coordinating with architects, and liaising with subcontractors. Partnering with the best builders in London is crucial to ensure a successful project.
The Importance of Opting for a Reliable London Building Contractor
A proficient building contractor is your project's backbone, providing support and expertise in several crucial ways. The primary benefit lies in their ability to handle project management, allowing you to focus on other pressing matters.
Furthermore, good builders in London ensure your project meets all local building codes and regulations, protecting you from legal complications.
Key Steps to Choose the Right Building Contractor
The task of choosing a building contractor is a formidable challenge. But armed with the right approach and guidelines, you can make a well-informed decision. Here are some actions to help guide your selection process when choosing a building company in London:
Verify Credentials and Experience:
It's crucial to ascertain that your potential contractor possesses the requisite qualifications and has ample experience in similar projects.
Request References:
A contractor of good standing will willingly provide references from previous clients. You can gain valuable insights from these references regarding the contractor's work quality and reliability.
Insist on a Detailed Quote:
A clear breakdown of costs is fundamental to avoid surprise expenses. Ensure that your contractor provides a comprehensive quote covering all aspects of the project.
Ensure Open Communication:
Seamless communication is key to a successful project. Your contractor should be willing and able to keep you updated throughout the project's progression.
If you're looking for the best-rated London Builders, look no further than Rated Builders London. We offer a platform to connect you with trusted and certified professionals.
DO YOU HAVE ANY QUESTIONS?
FEEL FREE TO CONTACT US!
CALL US: 02080504086
Rated Builders London- Our Recent Projects
This error message is only visible to WordPress admins
There has been a problem with your Instagram Feed.
How to Assess a Contractor's Portfolio
A contractor's portfolio is a treasure trove of information, providing a window into their capabilities and style. As you review a portfolio, look for a diversity of projects, attention to detail, and quality of work.
Also, consider the contractor's approach to challenges, innovative solutions, and ability to deliver within the stipulated timeline and budget.
Establishing a Budget for Your Building Project
Setting a budget for your project is a crucial step. A knowledgeable contractor or custom home builder can guide you through the budgeting process, helping you understand where to save and where to invest. Always account for unexpected expenses and set aside a contingency fund to handle these surprises.
Final Thoughts: Selecting a London Building Contractor
The success of your construction project heavily relies on the capabilities and reliability of your London building contractor.
Utilising Rated Builders London, you can find the perfect match for your project needs, assuring a smooth and successful journey from the drawing board to the finished structure.