RATED BUILDERS LONDON
London Builders
020 805 040 86

Recommended Builders
020 805 040 86
FULL HOUSE RENOVATION LONDON

020 805 040 86
PROFESSIONAL DESIGN AND PLANNING
Best Builders

020 805 040 86
HOUSE EXTENSION LONDON
Rated Builders
Local Building Company in London
Are you thinking about a home makeover or building something new? The first step is finding a good local building company in London.
It's a big decision – after all, you're trusting them with your home. But don't worry – at Rated Builders London, we're here to help you make the right choice.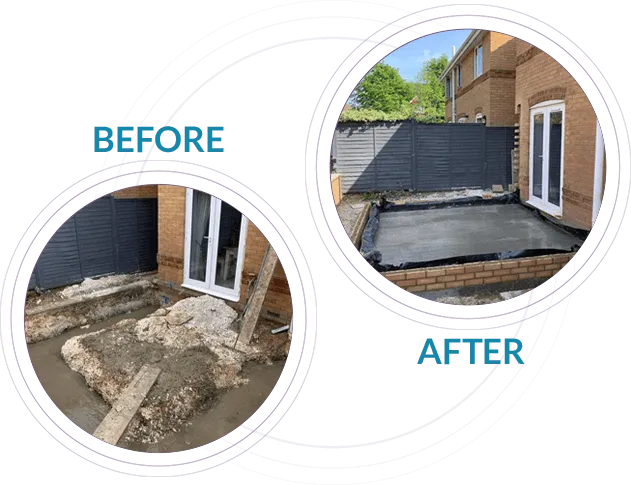 How to Pick a Local Building Company in London
First, look at the company's reputation. A good reputation means they do great work and their customers are happy. Remember to check out our best builders in London – they're known for their excellent work and commitment to making customers happy.
Second, make sure the company is open about costs, schedules, and potential problems. The best companies will give you clear quotes and keep you in the loop throughout the whole process.
When it comes to building, experience is key. Experienced builders know how to do great work and handle any problems that come up. That's why our London Builders, a trusted building company in London, are so popular – they have years of experience and really know their stuff.
Check for Licensing and Insurance of Local Building Company in London
Make sure your builder is licensed and insured. These documents protect both you and the builder if there are any accidents or damage. Any good company should be able to show you these without a problem.
DO YOU HAVE ANY QUESTIONS?
FEEL FREE TO CONTACT US!
CALL US: 02080504086
Rated Builders London- Our Recent Projects
This error message is only visible to WordPress admins
There has been a problem with your Instagram Feed.
Look at Reviews and Testimonials of Local Building Company in London
Online reviews and testimonials can show you a real insight into a company's reputation and performance. You can learn about their work ethic, the quality of their work, and why they are considered good builders in London. Be bold and ask for references from past projects, too – it's a great way to see their work first-hand.
Before you commence any construction project, it's crucial to ensure you have a comprehensive contract in place. A clear contract will detail the scope of work, payment plans, and contingency plans for unexpected situations. It serves as your safeguard, so it's essential to thoroughly review and ensure your satisfaction with the agreement with your trusted London building contractor.
Finding the ideal local building company in London may require some dedicated time and thorough research. However, this effort is worthwhile to ensure the seamless execution of your project. With trusted builders like Rated Builders London, your dream project can be transformed into a remarkable reality.