RATED BUILDERS LONDON
London Builders
020 805 040 86
Recommended Builders
020 805 040 86
FULL HOUSE RENOVATION LONDON
020 805 040 86
PROFESSIONAL DESIGN AND PLANNING
Best Builders
020 805 040 86
HOUSE EXTENSION LONDON
Rated Builders
Rated Builders London - Kitchen Installation
Our expert London kitchen installation team will liaise closely with you and discover your personal tastes, what suits your lifestyle, and indeed envisage the dream kitchen design you desire. No matter what size of work is required, as a reputable Installer of all kitchen needs, we at Rated Builders London provide an innovative approach with traditional values established in the industry over many years.
We seamlessly bring together a blend of innovation and style to help you achieve the kitchen of your dreams, and what's more, we do it in a way that delivers complete satisfaction.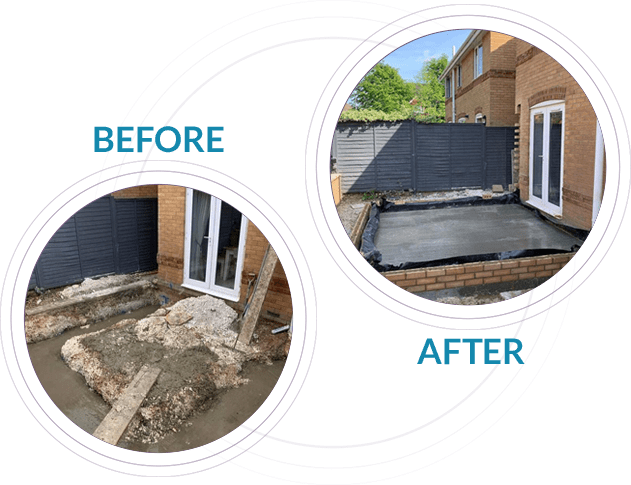 A Modern London Kitchen Renovation With Traditional Workmanship
We have a team of professional kitchen installers in London who can create bespoke kitchens through industry-leading design solutions that truly bring your ideas to life. We encompass a unique blend of old-fashioned values and grit with a contemporary exterior and modern approach. We have our finger on the pulse of all the latest tech advances and incorporate them into our designs without neglecting traditional operations that still hold value in today's society.
Owners of an older property ready for Kitchen installation in London could choose to utilise the features originally accompanying their home whilst new homeowners are more likely to opt for the ever-popular open-plan kitchen. This option is often accompanied by the latest smart technology, which is becoming increasingly prevalent in the modern kitchen.
We Don't Sacrifice Quality For Quick Results.
There are many companies out there that aim to achieve quick results, but we are different. We take a considered approach and are results-driven, which means that customer satisfaction underpins all we do. We are about taking a systematic approach and doing things right because that's what you deserve.
We believe that your kitchen should encompass your every need, so whatever you require, our team of experts is committed to ensuring you have a kitchen that enhances how you live. We can optimise space, extend your kitchen and implement modern solutions that transform the way in which you use your kitchen.
Why Choose Us For Your Kitchen Renovation?
We are hands-on managing the process from beginning to end so that the essential elements from producing drawings, sourcing reputable tradespeople, managing planning applications, and scheduling all fall naturally into place with speed and efficiency. Rated Builders London handles each stage with precision and professionalism, ensuring both deadlines and budgets are never compromised by us as a kitchen installer in London.
Our comprehensive kitchen remodelling London process takes the customer from an idea to reality using a bespoke service tailored to the individual from the first consultation. The extensive services Rated Builders London design and install include:
Kitchen storage solutions

Kitchen renovation / remodeling
DO YOU HAVE ANY QUESTIONS?
FEEL FREE TO CONTACT US!
CALL US: 02080504086
Rated Builders London- Our Recent Projects
This error message is only visible to WordPress admins
There has been a problem with your Instagram Feed.
If you are considering renovating your kitchen, then get in touch with us today. We are always happy to discuss your options and ideas, helping you to bring your dream kitchen to life.