RATED BUILDERS LONDON
London Builders
020 805 040 86
Recommended Builders
020 805 040 86
FULL HOUSE RENOVATION LONDON
020 805 040 86
PROFESSIONAL DESIGN AND PLANNING
Best Builders
020 805 040 86
HOUSE EXTENSION LONDON
Rated Builders
As a London house extension builder in the capital, Rated Builders London has realised that by wisely investing in their current property rather than move house, many customers are shielding themselves from London's inflating property market and the overall high expense of switching location. With the specialist assistance of our expert team, you can not only add value but improve the quality of life at your existing home with a house extension London.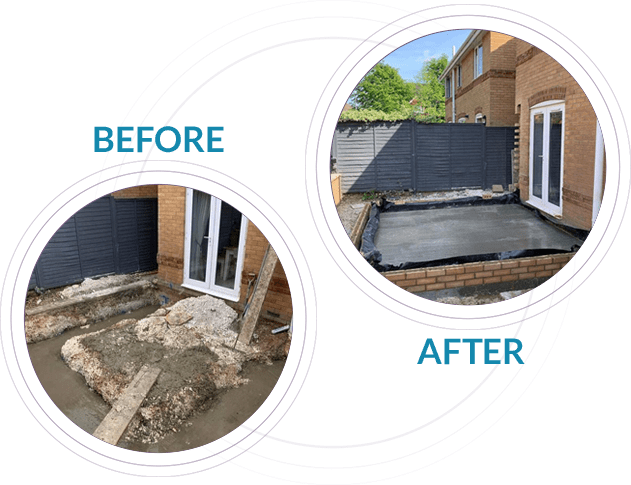 Trustworthy London House Extension
As an experienced and reputable London house extension company, we realise the value of delivering quality, trustworthy, and precise design as part of our service. The length of your house extension project will naturally fluctuate depending on individual project specifications and scale, amongst other factors such as permissions and whether or not you are planning to live in the house when work is carried out. Naturally, if you and your family are not around during the job, it will leave our workmen freedom and space to carry out the build quicker and complete on schedule rather than adapting around you all.
Whatever you require, our team of specialists adapt to ensure you have a house extension that enhances your home comforts. Our options and modern approach help you achieve the extension you want, helping you maximise its space and potential.
Traditional Approach With Modern Application To London House Extension
At Rated Builders London, we encourage our extensively trained staff to represent old school values but maintain current and innovative trends. This allows us to fall on our vast experience and depth of knowledge in terms of London House Extension, but keep our eye on the ball with any state-of-the-art technological advancements we can incorporate into our work.
As long as your House extension London qualifies under the prerequisites of permitted development rights, you can extend without permission. As an example, size restrictions and the keeping within the existing finish of the property will apply for a single-storey extension.
The specific conditions of permitted development will not apply if your property is a listed building. There is also a good chance that if you own a property in an area of natural beauty or conservation, permitted development will not be applicable either. Rated Builders London will assist with all permissions and applications.
DO YOU HAVE ANY QUESTIONS?
FEEL FREE TO CONTACT US!
CALL US: 02080504086
Rated Builders London- Our Recent Projects
This error message is only visible to WordPress admins
There has been a problem with your Instagram Feed.
Why Choose Us For Your London House Extension?
You will be assigned a Rated Builders London house extension consultant who will personally manage the smooth execution of your dream extension, remaining on budget and delivering completion on time. We have the experience, knowledge and expertise to professionally guide you from start to finish and pride ourselves on the rapport we build with our clients as we endeavour to exceed their expectations for all house extension London projects.
If you are considering extending your home, then get in touch with us today. We are always happy to discuss your choices and plans, helping you to bring your dream house extension to life.