RATED BUILDERS LONDON
London Builders
020 805 040 86
Recommended Builders
020 805 040 86
FULL HOUSE RENOVATION LONDON
020 805 040 86
PROFESSIONAL DESIGN AND PLANNING
Best Builders
020 805 040 86
HOUSE EXTENSION LONDON
Rated Builders
Rated Builders London - Full House Renovation
We aim to provide quality service and competitive rates by using experienced, trained professionals who specialize in full house renovation. At Rated Builders London we provide no hassle, no delay service, and cover all house renovation needs from open plan living, loft and kitchen extensions, or basic decor alterations. Whatever you need, we can deliver the finished product to your satisfaction right throughout the house.
If you are adding an extension or wish to go open-plan for more room then our expert team can expertly manage your project from design to completion. We at Rated Builders London have an established and reputable team of professional renovation architects ready and able to recreate your home into exactly what you desire. We can comply with attractive kitchen modifications, transform your living space and modernize bedrooms whilst taking care of all the planning and managing the schedule of works as you would expect.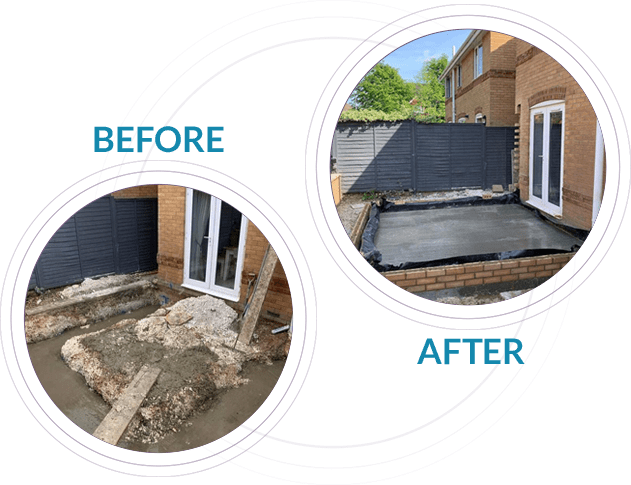 Modern Ideas With Traditional Operations
Our versatility and adaptability at Rated Builders London sets us apart from our competition. If you require a traditional build or a more modern approach to your full house renovation, we can satisfy either option confidently. We have the capability and experience to deliver whichever style you require. Our range of service and depth of knowledge in house renovations covers all areas of your imagination and that means that we can deliver a full service that helps you bring your property to life.
We provide a unique, bespoke provision that has established us as a leading house renovation company in London. We listen to your every wish from the moment you reach out to us, this gives us the edge we need to meet each of your specific requirements from start to completion.
A Full-Design Service From Start to Finish
As a knowledgeable and professional London house renovation company, we appreciate the importance of delivering quality, honesty, and robust infrastructure as part of our service.
Whatever you desire, our team of specialists desires to ensure you have a home that improves your standard of living. Our designs and implementation of modern technology and trends seamlessly change the interior of your home and optimizes its space and potential. Our trustworthy staff can offer but are not limited to the following services:

DO YOU HAVE ANY QUESTIONS?
FEEL FREE TO CONTACT US!
CALL US: 02080504086
Rated Builders London- Our Recent Projects
This error message is only visible to WordPress admins
There has been a problem with your Instagram Feed.
Why Choose Us For Your Full House Renovation?
At Rated Builders London, our proven processes carried out by the professional team of experienced specialists ensure the job is completed to the highest of quality on time and within budget. The best renovation company shoulders the responsibility of project management for you, leaving you stress-free and released to focus on other tasks.
Rated Builders London manages the process from beginning to end with precision, keeping you informed of all key developments whilst delivering customer satisfaction tailored by our renovation company London design and build process.
If you are considering renovating your house then get in touch with us today. We are always happy to discuss your choices and plans, helping you to bring your dream house to life.