RATED BUILDERS LONDON
London Builders
020 805 040 86

Recommended Builders
020 805 040 86
FULL HOUSE RENOVATION LONDON

020 805 040 86
PROFESSIONAL DESIGN AND PLANNING
Best Builders

020 805 040 86
HOUSE EXTENSION LONDON
Rated Builders
The bathroom can be an escape or relaxation area, and naturally, many choose to turn it into a space that provides luxury, style, and comfort. Whether it's a modern look and feel or something more traditional, when you choose us to manage your bathroom installation, you can be sure that we will take care of your specific needs.
We strive to provide quality service and value for money by using experienced and trained professionals who specialise in bathroom installations. At Rated Builders London, we provide a no stress, no fuss service and cover all bathroom needs from functional family bathroom upgrades, modern style wet-rooms, or basic decor alterations.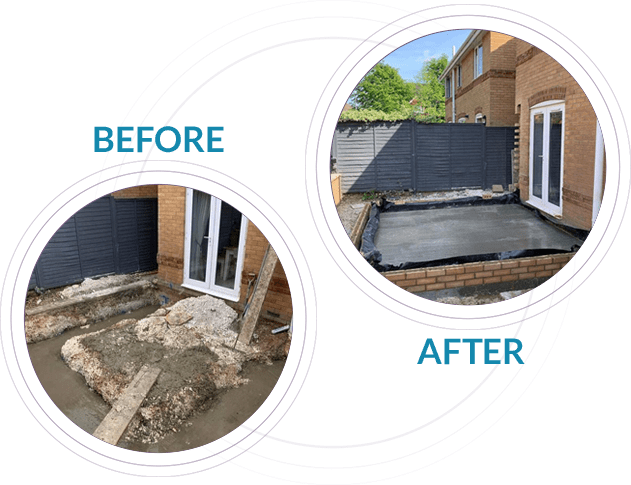 Reliable London Bathroom Installation
As an experienced and reputable London bathroom installation company, we appreciate the importance of delivering quality, craftsmanship, and excellent design as part of our service.
Deadlines and budgets are essential to customers, and we at Rated Builders London make them a priority. As one of the leading bathroom installers in the City, we have the contacts, experience, and knowledge to help you realise your bathroom dreams.
Whatever you require, our team of specialists ensure you have a bathroom that improves your quality of life. Our designs and implementation of modern technology and trends will effortlessly transform the interior of your bathroom and maximise its space and potential.
Customer-Orientated Values
Every job we complete ensures a focus on you, the customer. We may be the experts in bathroom installations; however, each individual project we undertake stems from the imagination and ideas of our client. Your bathroom is a private space where you can relax and forget about the stresses of your day, so our experts are with you every step of the way.
We provide a personalised and bespoke service that has established us as a leading bathroom installation company in London. We listen to your every wish from the moment you reach out to us; this gives us the edge we need to meet each of your specific requirements from start to completion.
DO YOU HAVE ANY QUESTIONS?
FEEL FREE TO CONTACT US!
CALL US: 02080504086
Rated Builders London- Our Recent Projects
This error message is only visible to WordPress admins
There has been a problem with your Instagram Feed.
Why Choose Us For Your Bathroom Installation?
At Rated Builders London, we will regularly update you to keep you informed but still ensure we take on any project management stresses as part of the service. A single point of contact will always be available to you at Rated Builders London as we give clients frequent updates throughout the process.
Our successful systems operated by our expert team of knowledgeable professionals ensure bathroom installation London remains within budget, surpasses quality expectations, and is completed on schedule. From start to finish, we deliver customer satisfaction with constant monitoring and an eye for detail.
We understand what it takes to design a bathroom that truly stands out yet remains practical. Our service delivers full bathroom renovation work, delivered by a team of specialists who have a passion for everything they do. Our foresight and forward-thinking approach allow us to introduce the latest design methods and solutions that revitalise your bathroom.
If you are considering renovating your bathroom, then get in touch with us today. We are always happy to discuss your choices and plans, helping you to bring your dream bathroom to life